Hyundai Heavy's 14% Increase in Steel-Plate Use May Let Posco Raise Prices
Edit:Jason Click:17380 Time:2011-1-26 17:26:21
Hyundai Heavy Industries Co., the world's biggest buyer of steel plate, plans to increase use of the material 14 percent this year to the most since 2008 as it boosts production of container vessels and oil tankers.

The world's largest shipyard and affiliates expect to use 4 million metric tons of plate in 2011, compared with about 3.5 million tons last year, Kim Ki Young, a spokesman, said by phone yesterday. Consumption among the world's six largest yards, all based in South Korea, will rise 12 percent to 8 million tons, based on company figures.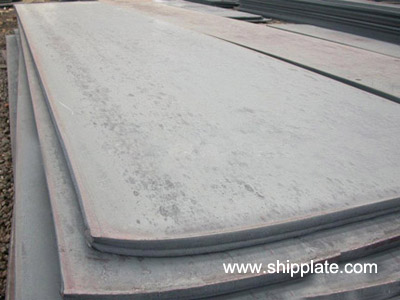 The increase in demand may help Posco and Dongkuk Steel Mill Co., the biggest South Korean plate-makers, raise prices that have tumbled 33 percent in two years amid a slowdown in ship deliveries and rising competition. Shipyards may be able to pass on higher costs as demand for vessels rebounds following the end of the global recession, said Cho In Karp, head of research at Heungkuk Securities Co. in Seoul.

"It will give shipyards ammunition to raise ship prices, which will be positive in the long term," said Cho, who predicts price increases of as much as 20 percent this year. In the short term, higher plate costs could crimp margins, he said.

Hyundai Heavy plans to deliver about 110 vessels and offshore units this year, an increase from around 100 completed in 2010.

Shipyards spend the equivalent of about 15 percent of sales on steel plate, used to make hulls, making it their biggest materials expense. Prices have been unchanged at 950,000 won ($850) per ton since the mills' last increase in July. Hyundai Steel Co., South Korea's second-biggest steelmaker, began making plate last year challenging Posco, Dongkuk and Chinese and Japanese producers.

Higher Prices
"Demand is going to allow steelmakers to raise prices," said Moon Jeong Up, an analyst at Daishin Securities Co. in Seoul. "Demand for steel plate is sure to increase because shipyards are planning to build more this year."

Prices for most types of steel are rising as increasing demand and flooding in Australia's mining region pushes up materials costs. Coking coal may jump to a record $250 a ton next quarter, according to Credit Suisse Group AG. Prices for iron ore arriving at Tianjin, China surged to a nine-month high on Jan. 21.

Samsung Heavy Industries Co., the world's second-largest shipyard, plans to use 1.5 million tons of steel plate this year, a 15 percent increase, it said in an e-mailed response to questions. Third-ranked Daewoo Shipbuilding & Marine Engineering Co. expects use to climb 6.3 percent to about 1.7 million tons, it said by e-mail. STX Shipbuilding & Offshore Co., the No. 4 yard, plans to use 810,000 tons, 5.9 percent more than in 2010.

Hyundai Heavy's steel-plate tally includes units Hyundai Mipo Dockyard Co. and Hyundai Samho Heavy Industries Co., the world's fifth and sixth-biggest yards.

Shares Surge
Ulsan, South Korea-based Hyundai Heavy gained 2.7 percent, the biggest rise in almost two weeks, to close at 490,000 won in Seoul. The shares have more than doubled in the past 12 months, compared with a 29 percent gain for the benchmark Kospi index. Posco, the country's biggest steelmaker, fell 0.3 percent to 472,500 won. It has dropped 17 percent in the past year. Hyundai Steel climbed 3.1 percent, the most in more than a month, to 133,500 won.

Rebounding world trade has revived demand for container ships used to haul Asian-made goods to the U.S. and Europe. A vessel that can carry 8,100 boxes was worth $95 million at the end of last year, 9.8 percent higher than in 2009, according to Clarkson Plc, the world's biggest shipbroker.

Shipping lines may order container vessels with a combined capacity of 1.65 million 20-foot boxes this year, more than double the 2010 tally, according to Lee Bong Jin, an analyst at KTB Securities Co. in Seoul. About 70 percent of last year's orders were won by yards in South Korea, he said.

"The revival in demand for container ships is going to help South Korean shipyards win more orders at higher prices," Lee said. "It's going to be a seller's market next year and shipyards will have the upper hand."
[ Back ] [Print ]

Recommend Products


Contact Us
Tel:(86)13262768658
E-mail: info@shipplate.com
www.shipplate.com